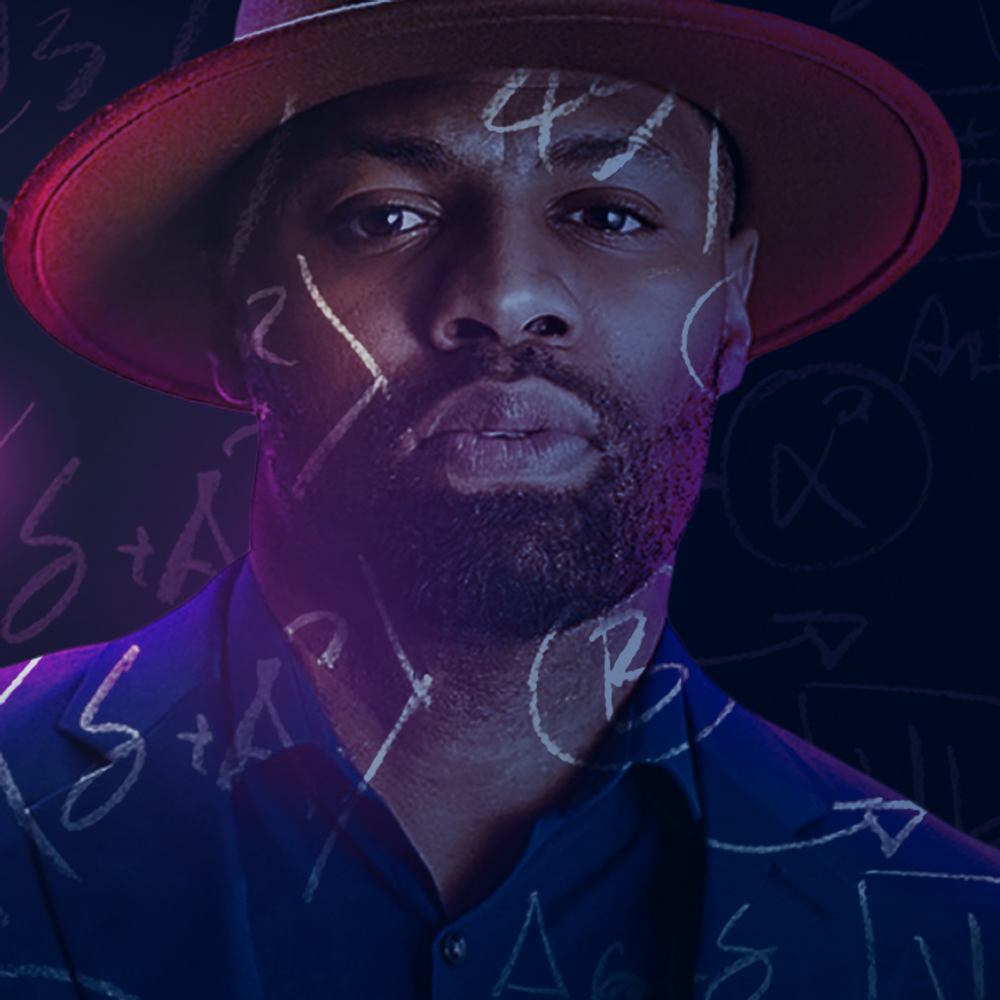 Biography 
With his iconic style, smooth vocals, and easy charm, singer-songwriter Chuck Starr is known to bring explosive energy to match audiences at his live performances around the world.  Born and raised in Columbus, OH, Starr began singing at an early age in the church choir where he found his love for music.  From there, he moved to New York City to pursue his music career that lead to contracts with Carnival (Velvet Vibe Band) and Holland (B.B. Kings All Star Band) cruise lines as their lead vocalist. During his tenure on the ship, Starr was highly rated as the number one leading vocalist among the fleet with his captivating music performances which included all genres.  Leaving his audiences with lasting impressions of happiness, love, and joy after every show, Starr easily gained popularity through social media following and expanded his fan base internationally. 
Currently, the Columbus-based artist is lighting a fire with his debut album, "Love Math."  Composed mainly with a glossy R&B-influenced pop vibe, Chuck Starr takes you through an array of emotions that delves deep into romance and tribulations of relationships.  Each hook, each rhyme is deeply rooted in conveying some of the most intimate moments of our lives that you can groove and connect to with this album.    
Highlights
Performed with numerous national acts including: John Legend, Miguel, Tank, Foushee

Wrote and performed all the vocals on the "Love Math" Album

Performed nationally in New York City, Fort Lauderdale Fl, Miami Fl, Orlando Fl, Tampa Fl, Memphis TN, Los Angeles CA, San Diego CA, Chicago, IL, Columbus OH, Cincinnati OH, Cleveland OH 

Performed Internationally in Mexico, Hawaii, Iceland, Germany, Cabo, Greece, Spain, Scotland, Puerto Rico, Italy, The Dominican Republic.
Publicity
Performed/appeared on the Grammy's, Good Day Columbus, Bet Music Matters, Carnival cruise lines hiring video
Previously Featured in Vents, Noisetrade, Vibe, and Music Connection Magazine
"

I know your scared to settle down a broken past has let you down take your time and you will see that if it's true love you'll come back to me " - Chuck Starr (Come Back)
— Spotify